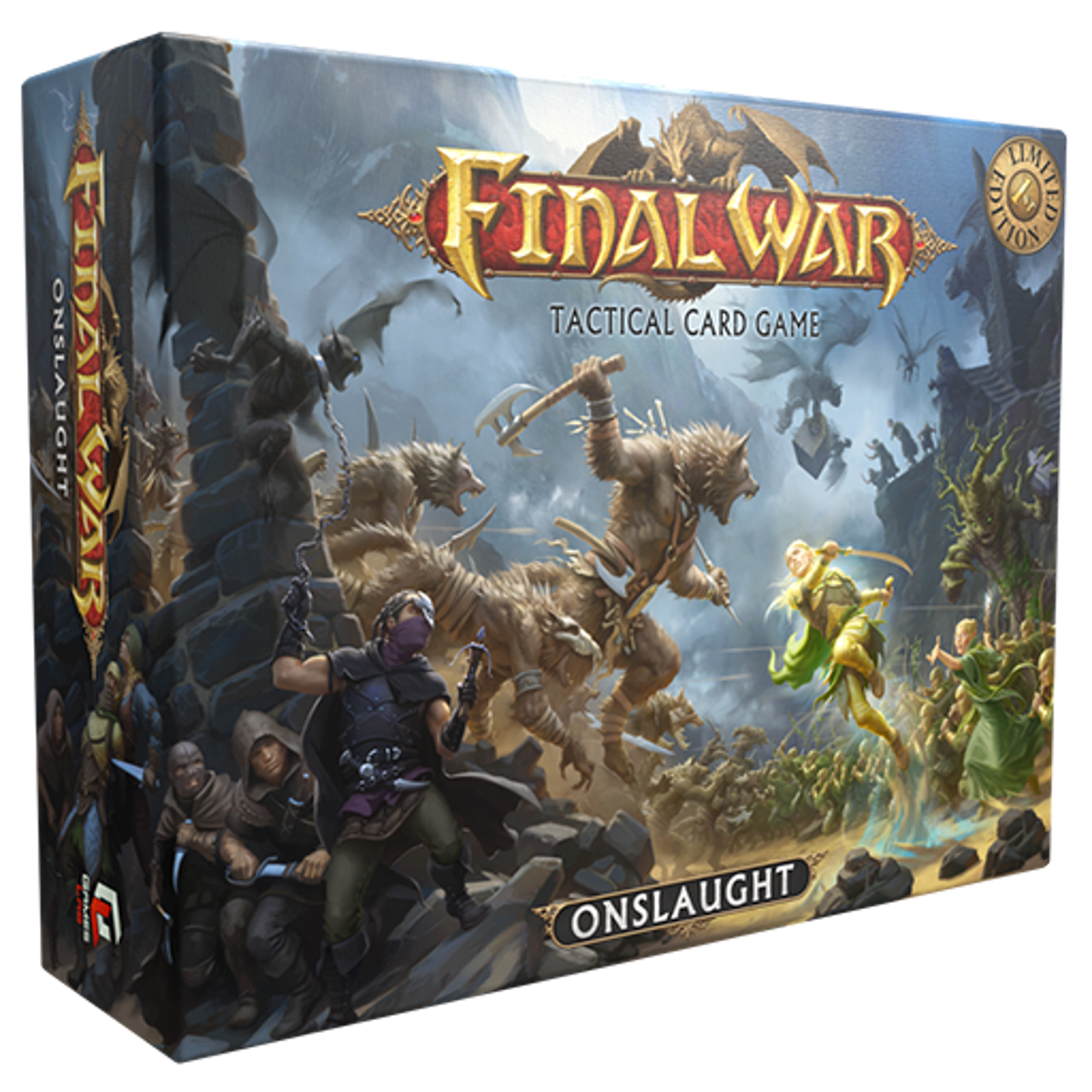 Starter Set
Contains over 200 cards including Elf, Guildmaster and Werewolf player decks, the Fate Deck and all components to play Final War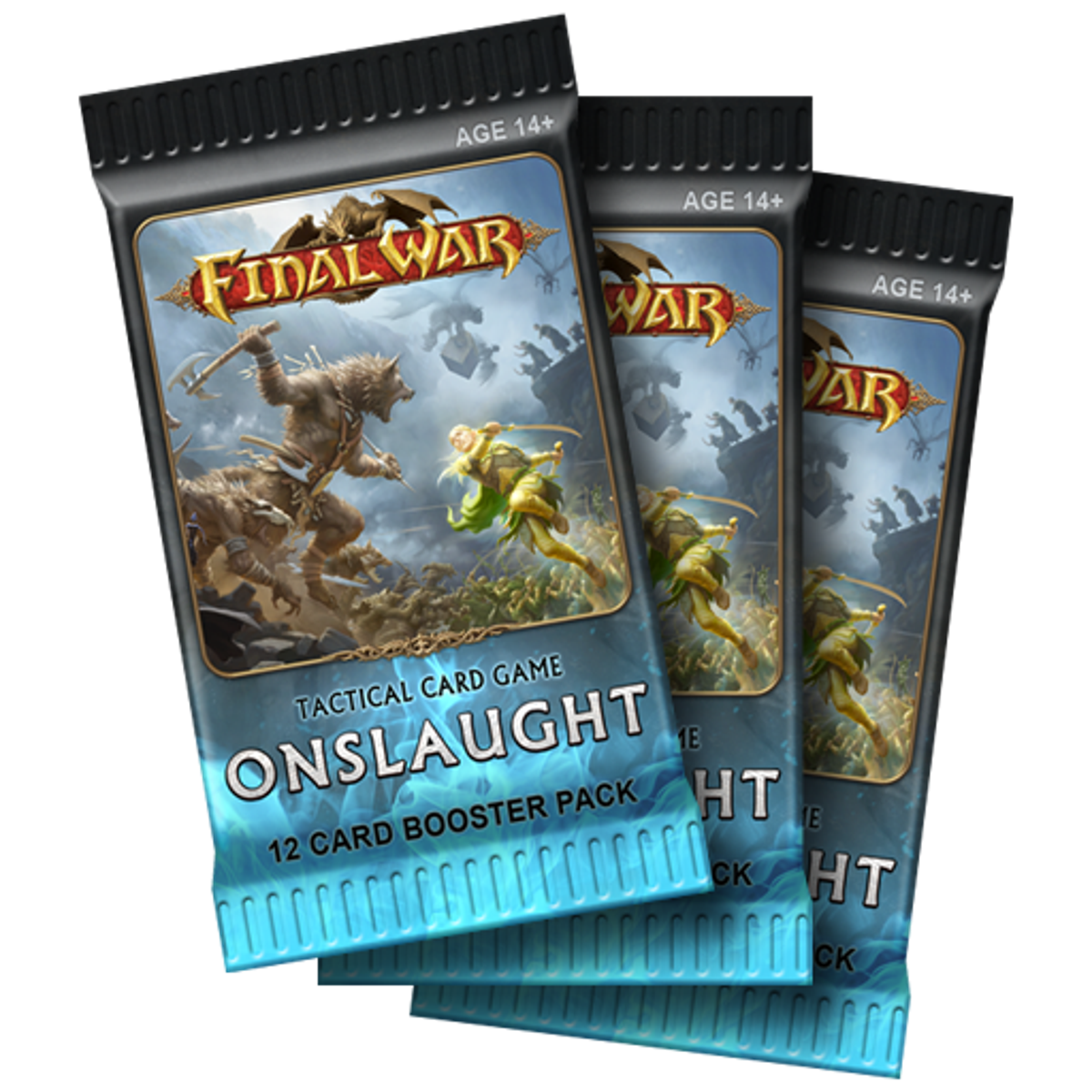 3x Booster Packs
Each Booster Pack contains 12 randomised cards that can be used to customise your player decks. 3 packs will give you a total of 36 cards.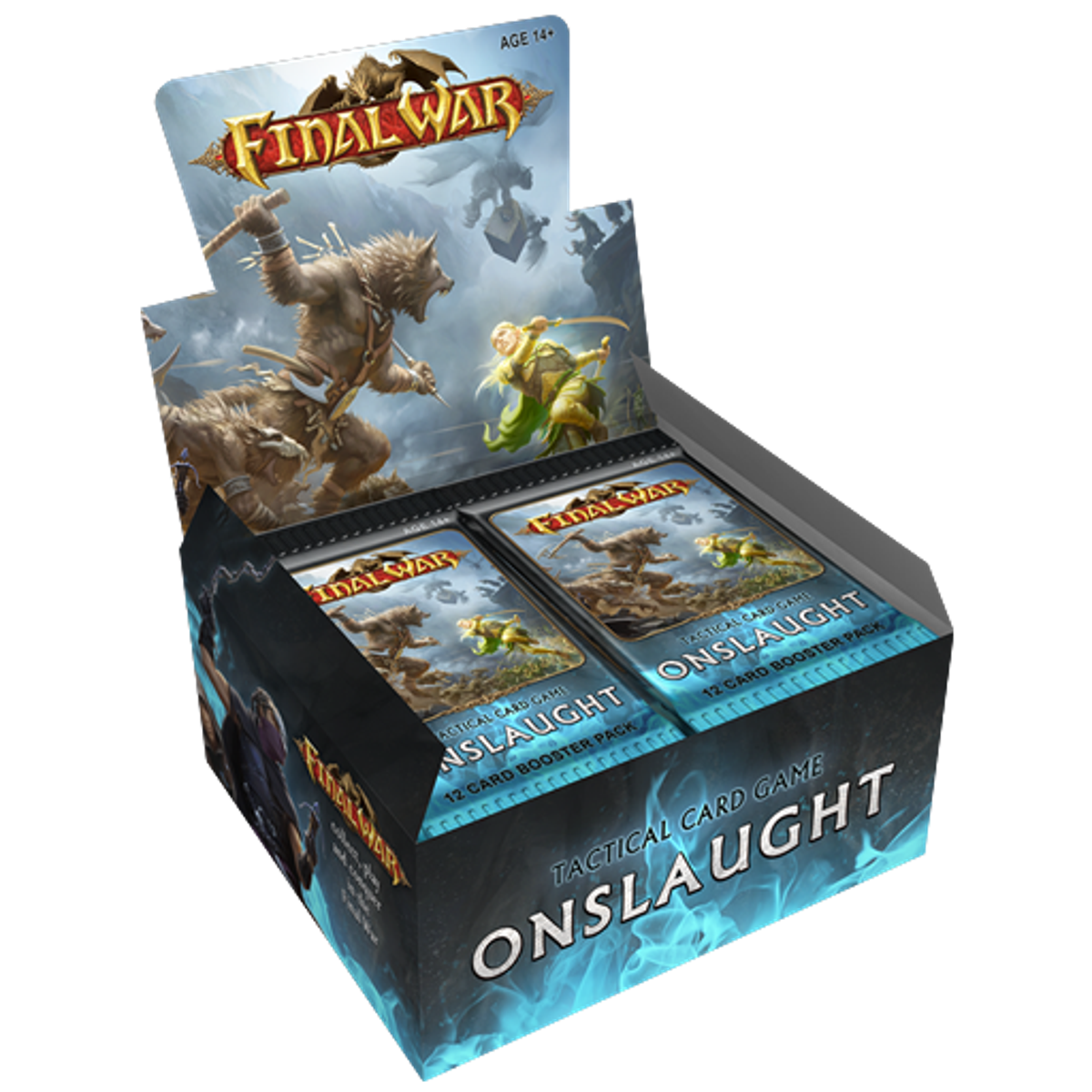 Booster Box
Booster Display Boxes contain 24 Booster Packs as well as a handy display box to house your additional cards

Final War is a 2 to 4-player tactical card game
set on Gloren, a world ravaged by the forces of
light and darkness.
Each player controls a Warlord and 50-card
Player Deck that represents their forces, which
may be customised and enhanced with
randomised Booster Packs.
A Fate Deck moderates play and 12 sided dice
are used to determine success or failure
throughout the game.
Choose your champion and join the Final War!